Upcoming open events
Want to explore your Y10 or Y12 options? Register for an open event below and learn how RDUTC can give you the edge.
Y10 Open Event - 11th Jan 2024
RDUTC, Thursday 11th January 2024,
Y12 Open Event - 11th Jan 2024
RDUTC, Thursday 11th January 2024,
What to expect at our open events
Our open events will help you decide if RDUTC is the right choice for you. Here's what you can look forward to.
Discover student life at RDUTC
Get a feel for life on campus. Talk to our current students about why they enjoy being at Ron Dearing and why they chose to study here.
Meet our expert tutors
Our friendly and experienced teachers are on hand to answer any questions you may have. Whether that's about a course, your career options, or anything else.
Tour a campus like no other
Have a look around our amazing building. Get to see the state-of-the-art, industry standard facilities and equipment you'll have access to.
Meet our amazing employer partners
At RDUTC, you'll get to work closely with the area's leading employers. Talk to them about career opportunities based around your interests.
UK's best performing UTC
Come and discover how you'll benefit from our unique, employer-led education – designed to fast-track you into an exciting career.
Discover your pathway
Whatever you're interested in studying, we'll help you develop the knowledge and skills that employers are crying out for.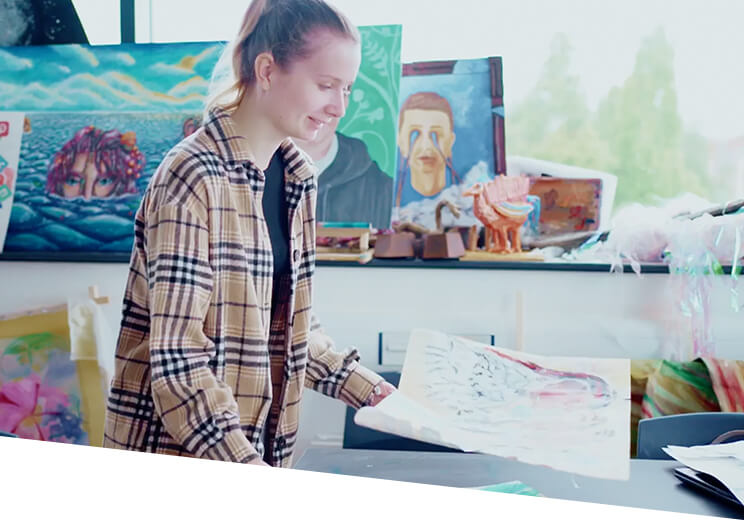 Art & Design
On this pathway, you'll work with a range of different creative disciplines, including drawing and painting, printmaking, sculpture, ceramics, photography, fashion and textiles, and digital media. You'll also complete projects with our partners and get to exhibit your work.
Computing
In this area, you'll acquire a range of digital skills, such as coding, software design and development, IT systems security and encryption, and business applications of social media. You'll also use cutting-edge equipment and work with our partners on digital projects.
Engineering
Our engineering students cover a range of disciplines, including manufacturing, design (2D and 3D CAD), VR and AR, and systems and control. You'll also get to use our industry-standard equipment and apply your knowledge to real projects set by our partners.
FAST-TRACK YOUR CAREER
By studying at RDUTC, you'll develop the skills and experience you need to start a rewarding career in one of these professions.
App Developer
Salary up to £50,000+
Information Security Manager
Salary up to £100,000
Environmental Engineer
Salary up to £47,000
Aerospace Engineer
Salary up to £60,000+
Fashion Designer
Salary up to £45,000