Two Ron Dearing UTC students are embracing home and on site working after taking apprentice roles at the world's leading consumer health and hygiene company.
Dylan Harrison and Josh Peck, both 18, have joined RB as an Information Technology (IT) apprentice and Research and Development (R&D) apprentice respectively.
As well as gaining practical experience at RB's Dansom Lane site in Hull, Dylan will complete an Information Systems Business Analyst qualification with a local training provider over 18 months as part of his four-year apprenticeship.
Meanwhile, Josh will complete a four-and-a-half year Applied Bioscience degree through the University of Kent, studying online and spending three days per week on site.
Dylan and Josh have joined a significant proportion of RB's Hull workforce who are currently working from home, wherever possible, in line with Government advice.  As the Covid-19 pandemic continues across the globe, RB's first priority is always the safety, security and health of its employees.
Numerous measures have been put in place to ensure business continuity and to maintain the supply of RB's essential product ranges from Hull which include Dettol, Gaviscon and Nurofen.
RB is a Founding Partner of Ron Dearing UTC and helps to guide, advise and support students as they prepare for the world of work or university, as well as offering work experience, helping to shape the curriculum and providing apprenticeships.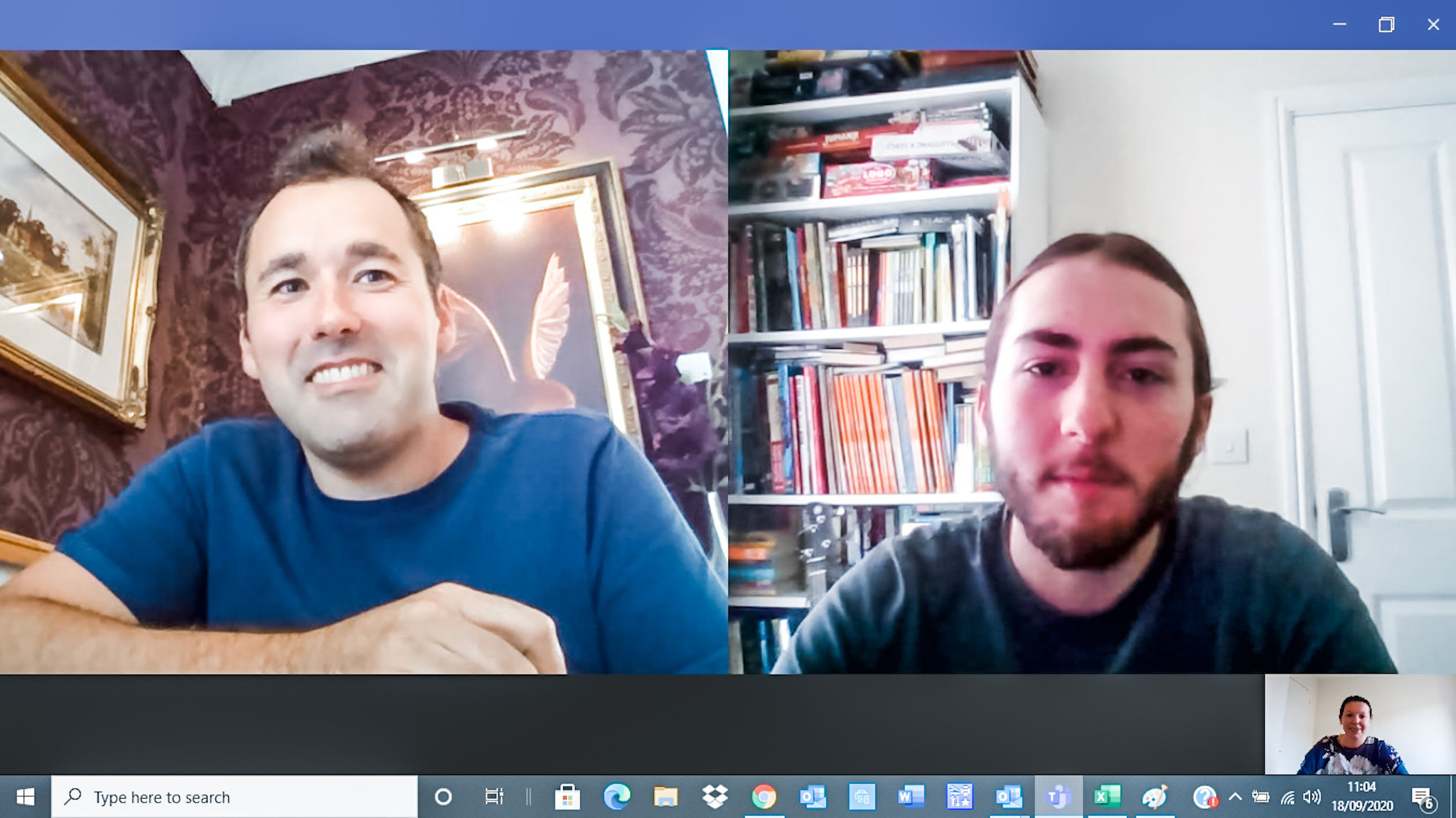 Dylan and Josh follow in the footsteps of three former Ron Dearing UTC students who were the first to take up apprenticeships with RB last year.
Dylan, who lives in Skirlaugh, east of Hull, said: "I'm over the moon to have this opportunity. I believe experience counts for so much and this apprenticeship is going to give me that massive leg up, so I'm really excited.
"The additional subjects and enrichment opportunities Ron Dearing UTC offers help you to prepare for work. I've always had high aspirations and I'm proud of myself for taking this pathway with RB."
Dylan's apprentice role includes becoming a "face of IT" within the business and helping colleagues to understand IT, rather than solely office-based work.
His manager, Marc Kirk, Senior IT Manager for Research and Development (R&D) at RB, said while working from home can be a challenge for team members, Dylan has adapted positively.
Marc said: "It's hard because they're not being immersed in what physically happens, they're not building a physical network and they're not experiencing in person the challenges that happen every day.
"But Dylan has adapted really well and has been into the office one to two days per week so far. It's so important, at this stage in his career, for him to have some real hands-on experience.
"Dylan's energy, drive and fresh thinking about how technology is used by people of his age offers something different to us. He comes to us geared up to create value quickly rather than needing a lot of energy and effort, and that work-readiness is down to Ron Dearing UTC."
Josh, from east Hull, is currently based at RB's Hull site three days per week, working in the Veet team and learning about functionality, stability testing and various Veet products.
He said: "Being able to learn practical skills in the lab and having that supplemented by university is the ideal combination. After one week of work experience at RB last year, I knew I wanted to work here.
"Ron Dearing UTC offers a unique experience and the support and advice is great. I really enjoyed my time there."
Josh's manager, Candice Monge, R&D Associate at RB, said: "Josh has settled into the team really well. I'm really excited to have someone to teach and to see him find his feet and enjoy what he does.
"Ron Dearing UTC offer their students great experience and business acumen, and their partnership with organisations like ours sets them apart."
RB has a heritage in Hull stretching back 180 years and last year opened a new £105m Science and Innovation Centre in the city – the single largest single investment in the company's history.