Sixth form students at Ron Dearing UTC are embracing the opportunity to gain additional industry-recognised qualifications to give them the edge as they prepare for their future.
Thirty-five Year 13 engineering students are currently completing accredited qualifications in Autodesk technology, which includes 2D and 3D modelling.
Art and creative digital students can apply to complete an Adobe software qualification, while digital tech and computer science students can apply to complete a Microsoft Technology Associate certification, which supports their interests and expands their knowledge.
In addition, students will be offered the chance to study Microsoft Office Specialist qualifications, ensuring they have a greater understanding of the package.
The school's Founding and Employer Partners have played a key role in funding and suggesting the courses for students to complete during their 40-hour educational working week.
The courses, which are completed and assessed during school hours and include an online exam, are based around the school's specialisms and support the students in becoming even more work-ready before they take up apprenticeships, employment or move on to university.
This additional layer of professional qualifications enhances the school's already well-established employer-led curriculum and it is hoped all Ron Dearing UTC students will be able to access all of the courses available in the future.
Lisa Regan, Lead Practitioner for Professional Qualifications at Ron Dearing UTC, said: "This is a massive opportunity for students who want to work in specialist industries and our Employer Partners are very keen to see students coming through with these qualifications.
"It is made very clear to the students that the core curriculum is the main focus. But these qualifications are incredibly valuable bolt-ons for our Employer Partners.
"Our general qualifications equip our students for lots of different avenues, but this gives them a bump up in areas of their interest and means they're ahead of their peers when applying for apprenticeships or employment.
"The students choose whether they want to complete the qualifications and the response has been really good so far. The Employer Partners have been really engaged in this and are excited to see the influence it has, as this will also help to inform the curriculum going forward.
"It means they're ready for current industry practices and are in the best possible position."
Students have up to a year to complete each course and have access to the school's state-of-the-art technology to complete the work.
The courses are run through Prodigy Learning, a multi-award winning global EdTech business, which provides digital skills certifications and learning solutions for Microsoft and other technologies.
Year 13 student Bradley Lawrence, 17, who is among the students completing the Autodesk qualification, said: "It makes you more employable and looks better on your CV. I'd like to go into the design side of engineering through an apprenticeship and this will help me when I apply. It's a great opportunity."
Fellow Year 13 student CJ Ambler, 17, said: "No matter where I go after Ron Dearing, this shows I've chosen to do this as an extra qualification and it's independent learning. It's easy to manage alongside my other subjects."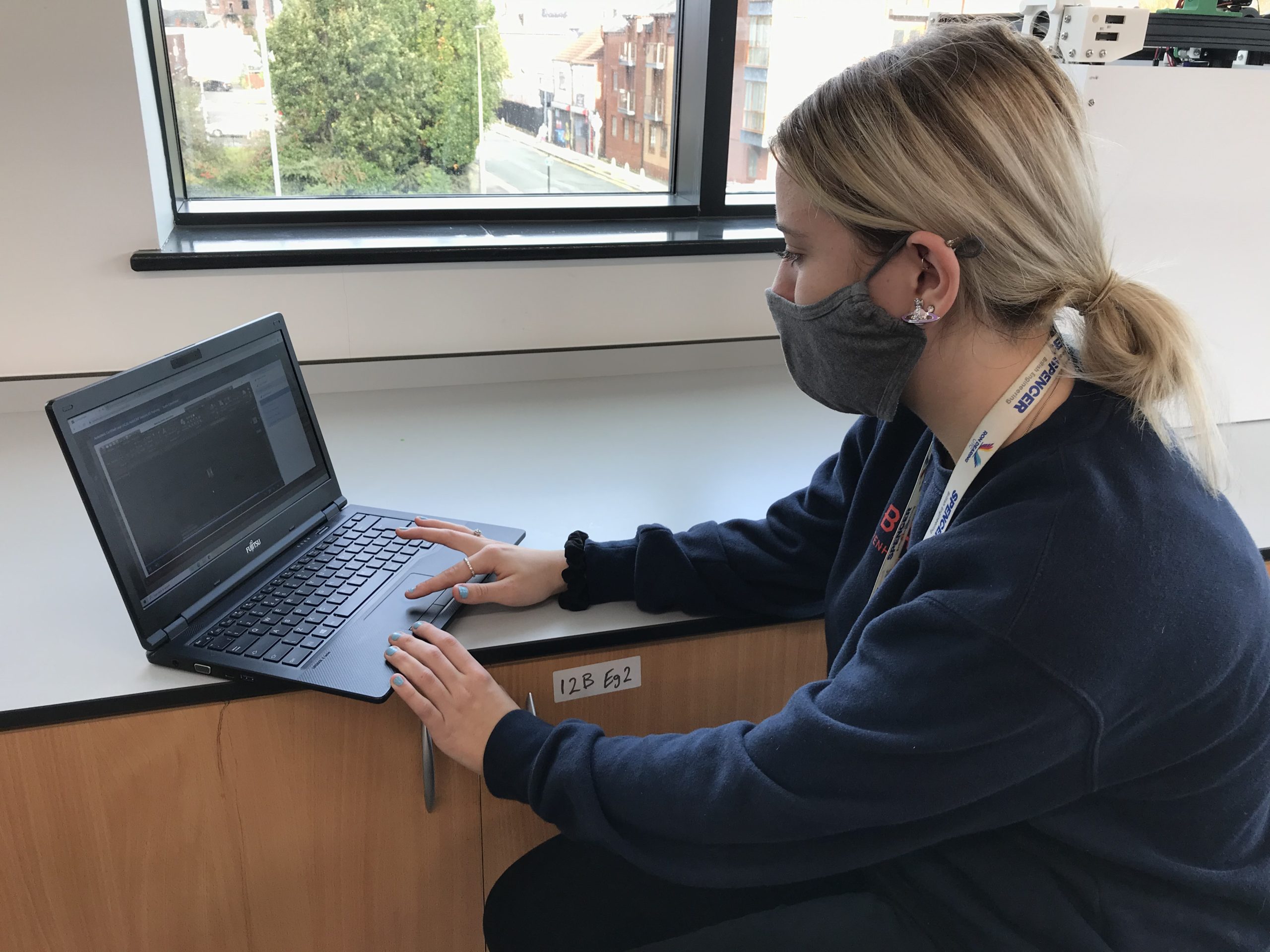 Alex Burr, 17, hopes to study Civil and Structural Engineering with a year in industry at university when she leaves Year 13 next year.
She said: "I jumped at the chance to complete the Autodesk qualification. It will hopefully help me to stand out over someone who hasn't got it. This is  one of many things Ron Dearing UTC offers to help us to progress."
Apprentices who are not former Ron Dearing UTC students and take up apprenticeships with the school's Employer Partners could also be given the chance to complete the courses in the future, with the school positioning itself as a training provider.
Kris MacDonald, Senior Director for Wound Advanced Manufacturing Engineering at Ron Dearing UTC Founding Partner Smith+Nephew, who also chairs the school's Curriculum Committee, said the Autodesk qualification in particular will be useful to students and businesses, including Smith+Nephew.
He said: "At Smith+Nephew Hull, Autodesk is part of an engineer's job and it's nice to have. It shows a degree of aptitude, shows they can problem solve at a level that's affective in many ways.
"Ron Dearing UTC is very mindful of skills that are relevant today and is forward looking. They translate that from their Employer Partners in a way that is meaningful and powerful to the students through their lesson plans."